---
Free flight in the operating room
Those who know me well, know I have always had a love of flight. Having flown for 45 years I have realized the importance of staying proficient but also utilizing instruments. That instrument approach is a valuable commodity in the operating room as well. As opposed to the 2-dimensional aspects of linear travel such as on roads, the operating room is a 3-dimensional relationship that is at times difficult to balance unless technology of instruments are utilized. That is where computers come in. No competent pilot would take a flight into poor weather without using their instruments, so why do it in the operating room. Total knee replacements where previous trauma and deformity makes it impossible to visualize what lies beneath the surface without instruments is the perfect storm for computer or robot guided surgery. I, for decades, utilized implants that have been guided by manual alignment rods and rulers, but with the advent of advanced software and laser-accurate positioning systems, a new revolution in the precision of total joint replacement is about to begin. Not only will we have an itinerary for the sequence of surgical steps, but we will also have super-human accuracy in placement.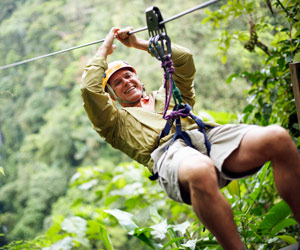 With these systems, the precision of measurement actually supersedes the capability of the hands behind the instruments, part of which comes from predictive planning in cuts prior to actually performing the next step. The end result is a logarithmic enhancement in precision of rotation, angulation, elevation, and attitude. All of these are necessary prerequisites for successful implant performance and patient satisfaction. Someday when this process is available to all surgeons, it is hoped that the enhancement of surgical precision can realize an improvement in performance, rehabilitation, and hopefully longevity of the prosthesis.
I have had the opportunity to be involved with not only the refinements in this system, but also have eyes on horizons of new frontiers in a more widespread surgical use such as trauma, minimally invasive surgery, and revision surgery.
The first unicondylar total knee replacement was recently assisted by this system and in the future weeks ahead, implementation of an osteotomy is planned. The application of the use of this for orientation in corrective osteotomies where alignment and rotation of specific bony positions is crucial. For many years, the osteotomy, which is used for correction of certain arthritic problems, has been a less than enthusiastically used procedure. Part of this is because of inherent inaccuracies of the end results. These principles, along with those which refine total knee replacement surgery, coalesce to continue the bright future that this computer system has availed itself.